Katog Tingzin Ling Center 
Katog Tingzin Ling is a branch center under Katog Choling. For more information on Khentrul Rinpoche, other branch centers, requesting texts/recordings and several other things, please check out that site: www.KatogCholing.com.
Address
3900 North Miami Avenue Miami, Florida 33127
The center is located in the Miami Design District on the corner of 39th and North Miami Ave two blocks from the Target in midtown shops. The building is blue with white stripes. Enter through the side fence gate and through the last door on your right.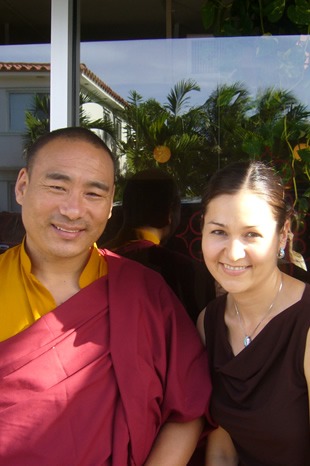 Parking
There is metered parking around the building. Furthermore, we recommend the City View Parking Garage located just two blocks away from the center, which is more affordable than metered parking. Please obey all parking signs and do not park in the private lots across the street or anywhere that says no parking.
Hours
Please see the schedule for monthly, weekly and special events. The center is usually open 20-30 minutes before any scheduled session.
Have Questions?
Send us a Message